After the Reading Rush in July, I remembered why I love readathons. They're so much fun when other people are participating with you! Weeklong readathons seem to be my strong point, but monthlong ones are where I struggle. I sort of promised I wouldn't really do those anymore, but then I saw the Ariana Grande + space themed readathon IMMANEEDSPACE-ATHON and, well, how could I resist?
This is a team-based readathon where each team is based off of a different Ari era! I chose to join Team Sweetener, because though I've liked Ariana's music for years, this was the album where my love for her really hit me hard. The prompts for this team are as follows:
The prompts are not all required, which is a relief because I'm already trying to get as much of my seasonal TBR out of the way! Without further ado, here is my TBR for the readathon! ♡ (Books marked with * are priority, while the rest are books I don't mind if I don't get to for this month)
Strong Female Protagonist:
Girls of Storm and Shadow by Natasha Ngan*.
I was lucky enough to get a physical ARC of this at Bookcon, and since it comes out in November, I should probably read it soon! If you've read the first book,
Girls of Paper and Fire
, you know how easily this should fit the prompt.
🌙 Read a book by firelight: My Best Friend's Exorcism by Grady Hendrix*. Is this… a good idea? Probably not. But how much more atmospheric can you get while reading a horror novel?
🌙 Group book: Ninth House by Leigh Bardugo. This is actually the group book for Team Thank u, next. However, I've already read Team Sweetener's group book, and we're allowed to swap the group book for another! I admit, I'm giving into the hype of this book a little bit. I'm also not sure if it'll be a good idea to read two dark academia books within the month, especially when I've heard that they can both get quite dense. But… we'll see! 😬
🌙 Second chance: Pretty Little Liars by Sara Shepard*. Maybe the words "second chance" imply that I didn't enjoy the book the first time around. I did! I was in my second year of high school when I picked it up, and I was halfway through the second book when one of my friends went ahead and spoiled the rest of the books that were out at the time. I was so upset that I abandoned the series, and it wasn't until the TV show began airing in my senior year that I considered giving it another go. It's going to be rough knowing Caleb isn't around, though.
🌙 Kept you going (re-read): The Raven Boys by Maggie Stiefvater. On the much more positively-worded side, we have the first book of one of my favorite series!
🌙 A book with "dream" in the title: The Dream Thieves by Maggie Stiefvater. Obviously, a continuation of my series re-read. I should have been doing this all through the month of September, but… I just didn't. The first book in the Ronan trilogy comes out in November, though, so if there's any appropriate time to read at least up to the second book, it's now!
🌙 A book that's going to take time (500+ pages): The Secret History by Donna Tartt*. This is a prompt chosen from another team, once again Thank u, next! This book is also on my seasonal TBR, and it happens to have around 550 pages, so it's a perfect fit.
🌙 Predicted 5-star read: W.I.T.C.H. Volume 1. Not only are graphic novels usually highly rated by me, I loved watching this show as a child! Somewhere, in the depths of my closet, is the Yu-Gi-Oh crossover fanfic I started for it in 6th grade. A couple of years ago I decided to try re-watching the series; sadly, my binge-watching abilities are very low, so I didn't get far. But I have such a soft spot in my heart for this show and these characters and the elemental magic~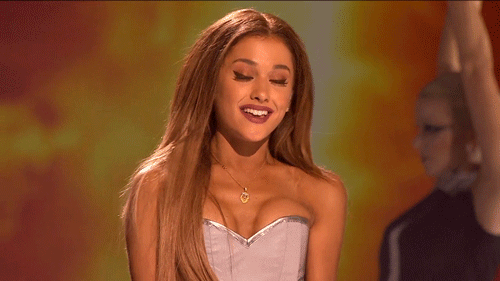 Will you be joining the readathon? It runs the entire month of October, so if you'd like to join, there might still be time! Check out the readathon's Twitter account for more info! Until then, see you soon! 💗