"One moment. One picture. One glimpse — that's all it takes to make someone think they know the truth."
Spring Break is supposed to be the time of Anna's life — until it's the end of her best friends'. After Elise is found brutally murdered, Anna finds herself accused of the crime. Alone in Aruba, she must fight against everyone who believes her to be guilty, from the media to even her closest friends…
It's been a while since a book sucked me in this way. It was a quiet sort of addiction; I couldn't stop reading once I'd started. But let me go back to the beginning.
In August, I hosted the YA book club at my B&N branch. My manager pulled some books with covers that had similar thrilling vibes to that month's pick (Wilder Girls by Rory Power), and this book was one of them. The cover pulled me in, and when I read the description I was immediately reminded of the cases of Amanda Knox and Natalee Holloway. You can google them or find some true crime videos on YouTube if you'd like to be in on the story, because it would be a bit too extensive to get into them here. But something else struck me: hadn't I seen this book before? It turns out, yes. I remember putting this book on the shelf when it was first published in 2014 under the title Dangerous Girls. The cover received a makeover, too, and thank goodness, because this new one really does a better job of highlighting the vibes of this novel, in my opinion!
Both of these covers are gorgeous, and both give off different vibes to me!
This book… was wild. We start off with an emergency call after the discovery of Elise Warren's body by her friends. After this intense start, the story takes us through the past and the present, as well as through transcripts of phone calls and media interviews.
Not only was it easy to get into in terms of writing style, the story itself is fast-paced and woven together well from the past to the present. It took me just a little bit to get the hang of everything in the beginning, between the different timelines, but once I was in, I was hooked. I was quickly trying to figure out what exactly had happened, who was lying, and who was telling the truth. Half of my notes for this book on my phone are just me freaking out and experiencing so many emotions.
The characters were written well, but I was especially glad to see that Elise wasn't painted in a one-sided light. The main character, Anna, is an outcast at school, and Elise is the girl who comes to her rescue and becomes her new best friend. It made me worried that we were leading into that situation I've seen so many times: the best friend that is unattainable, turns the head of every guy in the room, is just the right amount of flirtatious and pays for it. But while Elise is certainly the center of attention more often than not, she's also sweet and kind-hearted. She looks out for her best friend and doesn't always carry that "bitchy" persona lots of novels give to girls like her.
This novel will have you feeling so many things. Confusion, anticipation, anger, curiosity, anxiety, everything. I didn't realize how tense I was until the moments when big decisions were being made and I found myself screaming at the pages.
But the ending!?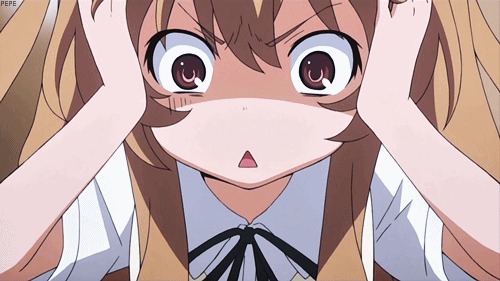 I sat there staring at the back cover for a good few minutes after I'd finished it. What did I just read? OH MY GOD???
I highly recommend this one, friends. If you're looking for a fast-paced crime novel that'll have you turning the pages at lightning speed and making your head spin, this is the one for you!
Goodreads
Amazon
Barnes & Noble
»»————- ♡ ————-««
Do you watch any true crime YouTubers? If so, who is your favorite? Mine is Kendall Rae~ Tell me yours in the comments!